BLACKWATER ENTERTAINMENT AT MARINERS LANDING PRESENTS
NEW YEAR'S EVE PARTY
LIVE MUSIC WITH THE STONE

CANYON BAND
COMPLIMENTARY CHAMPAGNE TOAST AT MIDNIGHT
APPETIZERS | CASH BAR | PARTY FAVORS | FREE FAMILY RESORT DAY PASS
BLACKWATER VENUE at The Pointe, Mariners Landing Resort, Smith Mountain Lake
Benefiting the EastLake Business Association and
Bedford Area Educational Foundation
SUNDAY, DECEMBER 31, 2017
Doors 8PM - 1AM
21 & Up with ID
Blackwater Venue at the Pointe
​1273 Graves Harbor Trail, Huddleston, VA
Advance Online Purchase of Tickets $34 Mariners Club members
Advance Online Purchase of Tickets $42 Non-Members
Our annual New Year's Eve party at Mariners Landing Resort & Conference Center in the Blackwater Room is almost here! So bring your dancing shoes and take your taste buds on a special journey as you ring in the New Year! Live music provided by the Stone Canyon Band. This Rock, Pop, R&B and Country Rock band is made up of five music veterans whose music spans from the 1970's right up to today's hits. There is something for everyone to enjoy at a Stone Canyon Show! You can find out more by visiting their website at stonecanyonband.com.
We are happy to announce that a portion of the proceeds will benefit the Bedford Area Educational Foundation (BAEF) and the EastLake Business Association. BAEF is a local non-profit whose mission is to support the highest quality public education for students in the County and City of Bedford, Virginia by developing a strong link between the community and public education, enhancing and enriching education beyond the basic obligation to provide good education through public revenue, and providing teacher and student educational enrichment grants. You can find out more about this non-profit and how you can help at bedfordeducation.com. The non-profit, EastLake Business Association, was designed to assist educate, network and ensure the success of their members while improving the lives of those in our community.
​Mariners Club Members click here to purchase tickets!
Non-Members click here to purchase tickets!
Or call 540-297-9393 today!
Stay the weekend at the Pointe...call now to receive a special "New Year's 2017" room rate at 540-297-4100!

********* EVENT CANCELLED DUE TO WEATHER **********
Saturday, September 2, 2016
12:00 p.m. - 6:00 p.m.
Pointe Lawn Overlooking the Lake (1217 Graves Harbor Trail, Huddleston, VA)
Please check back for future event announcements!

26th Annual SML Antique Boat Festival & Show
Friday, September 8 - Sunday, September 10, 2017
Mariners Resort Lawn at the Pointe
Brought to you by: SMLACBS - Smith Mountain Lake Chapter of Antique & Classic Boat Society
Please click here for a list of valued Patrons
Friday's Events: 8:00 am - 8:30 pm
Saturday Boat Show Day: 10:00 am - 4:00 pm
Sunday enjoy the lake and visit with friends. Boat launching assistance available. 8:00 am - 10:00 am
Our 26th Annual Antique and Classic Boat Show at beautiful Smith Mountain Lake, promises to be a fun-filled opportunity to cruise the lake, display your boat, and chat with other antique boat enthusiasts. The Show's venue, at The Pointe at Mariners Landing, offers one of the most scenic vistas on Smith Mountain Lake.
The Antique and Classic Boat Show at stunning Smith Mountain Lake is an opportunity to cruise the lake and display your classic or antique boat. It will also present you with the opportunity to converse with other antique and classic boat owners and enthusiasts. The Pointe at Mariners Landing offers one of the most scenic panoramas on Smith Mountain Lake.
Come share enjoy the outstanding food and interesting vendors. The resort at Smith Mountain Lake offers the finest in first class accommodation, ambience, dining and docking making this one of the best shows ever. Now is the time to arrange to attend and enjoy the classic and antique boats with the other enthusiasts.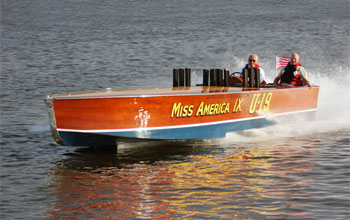 Mariners Landing will be offering special rates for lodging. To take advantage of these special rates indicate that you are with the Smith Mountain Lake Antique Boat Club. Contact the Mariners Landing reservation desk at 540-297-4900. Additional details of the special lodging rates are posted on www.woodenboats.net website.
Highlights of the Smith Mountain Lake Antique and Classic Boat Show:
~ On Friday, cruise beautiful Smith Mountain Lake and enjoy a catered buffet lunch at The Pointe with other attending antique boaters. Later in the day at the evening social take time to share your antique boating anecdotes and stories with other attendees.
~ Saturday, is show day and time share your boat for the visiting public. There will be souvenir shirts, antique and classic boat merchandise along with other items on sale at the ship's store. Kids, can participate in the "decorate and sail your boat" activity. The evening affords a delicious banquet dinner in the Blackwater Room at Mariner's Landing Resort along with an awards ceremony.
~ Sunday, you can enjoy the Lake and visit with friends.
For antique boat or vendor contract, please click here!